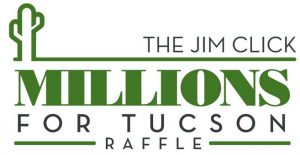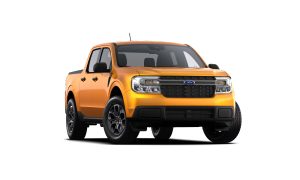 A 2022 Ford Maverick Lariat Hybrid is the Grand Prize in the 2022 Jim Click Millions for Tucson Raffle!
The Jim Click Millions for Tucson Raffle 2022 is in high gear!  Please visit the Millions for Tucson Facebook page to learn more about this year's raffle including the Grand Prize vehicle! Eligible charities may now register for this year's raffle and pick up tickets.  Eligible charities include Tucson and Southern Arizona 501 (c) (3) charities as recognized by the Internal Revenue Service.  
The Raffle Management Office is located in the Ironwood Financial building, 1926 E. Ft. Lowell Road, Suite 102, near the SE corner of Ft. Lowell and Campbell just east of Walgreens. The Raffle Management Office entrance is just south of the main door and has signage.
The Raffle Management Office is open Monday-Thursday, 10:00 am to 4:00 pm, and Fridays, 10:00 am to 1:00 pm.  We are closed some holidays and occasionally during certain hours for outside meetings during the week – please check our Facebook page for updates.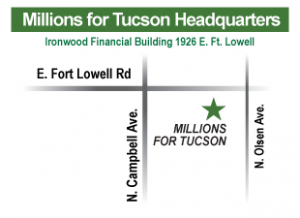 For all questions, please email us at:
jimclickraffle@russellpublic.com
Or call 520.342.5210
Since 2003, Jim Click, Jr. has initiated 12 raffles* for charities in the Greater Tucson area and has donated a vehicle as the raffle prize*. Eligible 5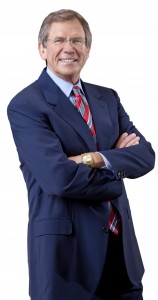 01c3 charities have been encouraged to sell tickets for the raffle with each charity keeping 100% of the proceeds raised. The raffle has been one of the many way the Click family has been able to give back to the community that has given his family so much since they came to Tucson in 1974.
*Raffles have raised over nine million dollars for local charities:
2003 – 2003 Ford Thunderbird
2005 – 2005 Tucson Hyundai
2007/2008 – 2008 Limited Edition Ford Mustang Bullitt
2011/2012 – 2012 Nissan LEAF
2014 – 2014 Jeep Cherokee
2015 – 2015 Ford Mustang, 50th Anniversary Edition
2016 – 2016 Ford Mustang Shelby GT350
2017 – 2017 Ford Explorer Platinum (first prize), two round-trip, international, first-class plane tickets (some restrictions apply) (second prize), $5,000 cash (third prize)
2018 – 2018 Jeep Grand Cherokee Summit (first prize), two round-trip, international, first-class plane tickets (some restrictions apply) (second prize), $5,000 cash (third prize)
2019 – 2019 Jeep Grand Cherokee Summit (first prize), two round-trip, international, first-class plane tickets (some restrictions apply) (second prize), $5,000 cash (third prize)
2020 – 2020 Ford F-150 Platinum (first prize), two round-trip, international, first-class plane tickets (some restrictions apply) (second prize), $5,000 cash (third prize)
2021 – 2021 Ford Bronco Sport (first prize), two round-trip, international, first-class plane tickets (some restrictions apply) (second prize), $5,000 cash (third prize)
*In 2017, two additional prizes were added